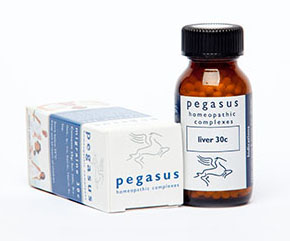 Indications:
A supportive remedy for acute liver ailments e.g. 'hangover', overindulgence of food & alcohol, cirrhosis, hepatitis, jaundice etc.

It acts as a tonic and helps to restore the liver following general overindulgence, glandular fever, anaesthesia, and the use of drugs that damage the liver.
Ingredients:
| Remedy | Symptoms covered by specific remedy |
| --- | --- |
| Carbo vegetabilis 12c | Known as the great reviver, this remedy is often recommended in weakened states. Eases adverse effects from alcohol intoxication of the previous day. Patient may have fullness after just a few mouthfuls of food with flatulence & cramps, aversion to meat and fatty foods. |
| Carduus marianus 30c | Actions centre on liver and portal system, often recommended for acute hepatitis, jaundice, sluggish liver due to abuse of alcohol especially beer. Patient may have bitter taste in mouth. |
| Chelidonium majus 30c | Principal liver remedy useful for biliousness, jaundice, headaches, gastric discomfort. Aversion to motion, tires from least exertion. |
| China officinalis 30c | Useful in hepatitis, cirrhosis and jaundice. Symptoms exacerbated by alcohol. |
| Natrum sulphuricum 30c | A useful liver remedy. Patient may have bilious headaches, bitter taste in mouth, indigestion, cramps & flatulence, may vomit bile. |
| Nux vomica 200c | This remedy fits the picture of the typical 'type A' personality i.e. the workaholic who also plays hard, with a 'hangover' and irritable mood the next day. May resort to stimulants to cope with this lifestyle e.g. coffee, 'pep up' chemicals & alcohol, which in excess impact heavily on the liver. Commonly have irritable nervous system with indigestion, nausea & vomiting, headaches. This remedy can help to 'de-stress' these individuals. |
| Quercus 3x | Helps to reduce craving for alcohol. Eases adverse effects of alcohol. |
IMPORTANT NOTE:
As a general rule, if a positive response has not been seen within 24-48 hours, please consult with your homeopathic practitioner or your General Practitioner.
Dosage:
One dose is 3-5 pillules sucked under the tongue in a clean mouth, this applies to adults, children and animals alike.
In acute cases, dose every hour for 3 doses then every 2 hours for 3 doses. Thereafter dose every 4-6 hours as required for 3-5 days.
If further dosing is required in helping the liver to fully recover, dose once a week for a month only.

See Dosing Guidelines for further details.