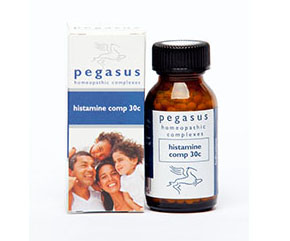 Indications:
This remedy is useful wherever a general antihistamine would be indicated e.g. non-specific skin rash, urticaria, general allergic reactions, chicken pox and shingles. It is also helpful for itchy skin in animals. This remedy will not cause drowsiness.
For supportive assistance in shingles, add injury 6c for nerve pain & inflammatory relief. This remedy can be used in conjunction with sinus 30c when there is an allergic component to sinus congestion. When dosing more than one remedy, alternate the dosing between the remedies (see Dosing Guidelines & sinus congestion).
Ingredients:
| Remedy | Symptoms covered by specific remedy |
| --- | --- |
| Apis mellifica 30c | Helps with swelling, puffiness, stinging and red inflamed sensations associated with stings on the skin, eyes, face and throat (including constriction). Can be used in individuals sensitive to bee stings. |
| Carbolicum acidum 30c | Urticaria, itchy skin that is better after rubbing but leaves a burning pain. Blistering of skin. |
| Cortisone 6c | Anti-inflammatory action without the side effects of allopathic drug. |
| Histaminum 30c | This remedy acts as a homeopathic antihistamine. |
| Ledum palustre 30c | Burning and stinging of skin from puncture wounds of bites and stings of insects, where skin is purple and puffy. Also helps with skin rash as if from nettles with violent itching. |
| Rhus toxicodendron 30c | Relieves intense itching associated with redness and swelling. Blistering of skin as seen in chicken pox and shingles. Relieves the feeling of itchy, burning skin as though pierced by hot needles. |
| Urtica urens 30c | Helps with stinging, burning pain, intense itching and redness of the skin. Anti-dotes the ill effects of eating shellfish. |
IMPORTANT NOTE:
As a general rule, if a positive response has not been seen within 24-48 hours, please consult with your homeopathic practitioner or your General Practitioner.
Dosage:
One dose is 3-5 pillules sucked under the tongue in a clean mouth, this applies to adults, children and animals alike.
In acute conditions, dose every hour for 3 doses thereafter 4-6 hourly as required for 3-5 days.
If further dosing is required e.g. allergic sinus, dose once a week for a month.

See dosage guidelines for further details.
Warning:
For those taking blood-thinning agents e.g. warfarin, clopidogrel, heparin etc. Together with this remedy, there is a low risk of affecting the clotting process in sensitive individuals.
See last paragraph under
dosing guidelines
called 'blood-thinning agents'.